Gasgas


Original


City Ebike



Step into the world of stopping power
No matter if you're hitting Alpine downhill slopes or cruising the streets of Amsterdam, you are always in control. Trust the Brakes and Go - Moto-Master. 
On our BIKE website you will find all information about our Company, and our Performance Brake Products. At Moto-Master we are passionate anything two wheels and it is our mission to improve your riding experience by providing you with the best brake setup possible for your mountain bike, ebike & city bike.
We offer a full range of BikePRO brake disc pads for Downhill, Enduro, Trail, Ebikes and city bikes.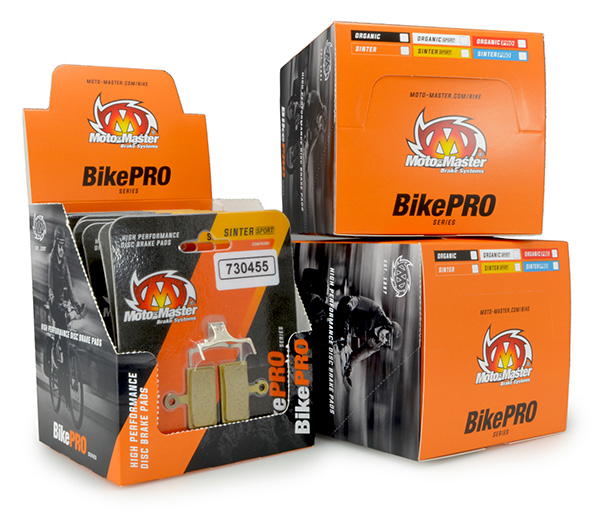 Our revolutionary FLAME design on our bicycle brake rotors have won multiple world championship in Motocross, Rally and Enduro racing. Now we're offering our expertise in S-L-O-W-ing you down FASTER to the bike world.

Not here to slow you down....

We're here to make you Go FASTER.