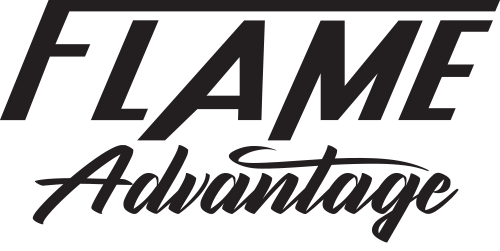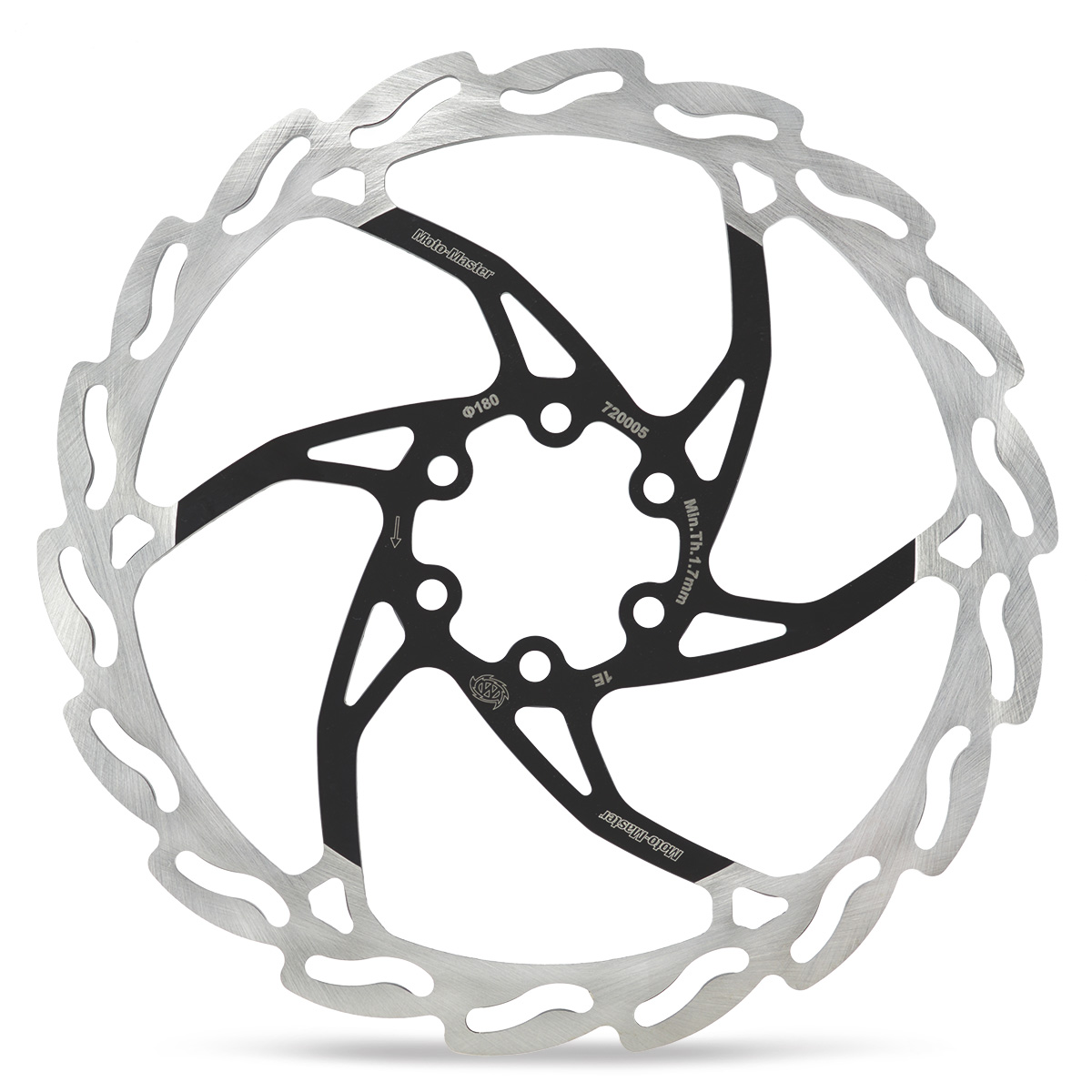 DESIGN MEETS PERFORMANCE
Next to the premium quality steel alloy which is used to give Moto-Master brake discs unsurpassed friction characteristics and durability, much of the superior performance of a Moto-Master Flame disc lies embedded within its unique FLAME design.
↓↓↓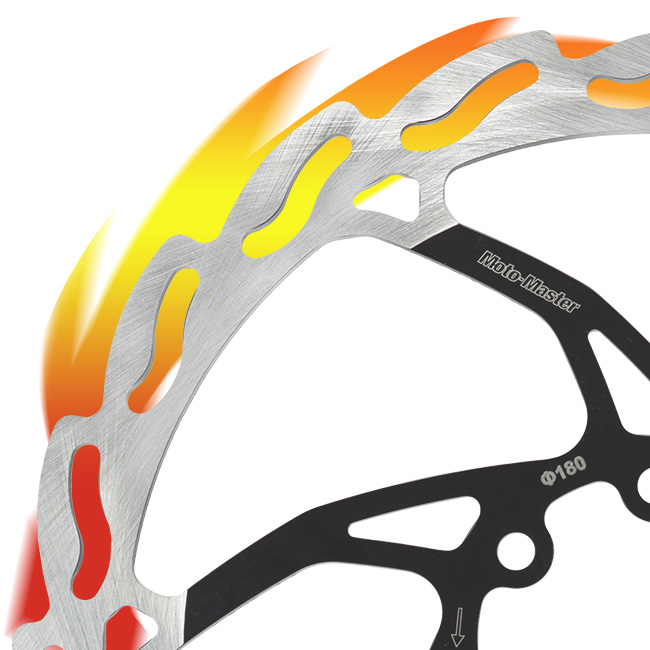 MAXIMUM CONTROL
Flame shaped venting slots and outer perimeter ensure an equal amount of contact surface between the brake pad and disc throughout the whole rotation of the disc. This results in smooth and more predictable braking action which allows you to brake harder.
OPTIMAL COOLING & REDUCED WEIGHT
Flame shaped venting slots are lined up in the linear direction of movement which allows oversize slots without them chipping away at the brake pads.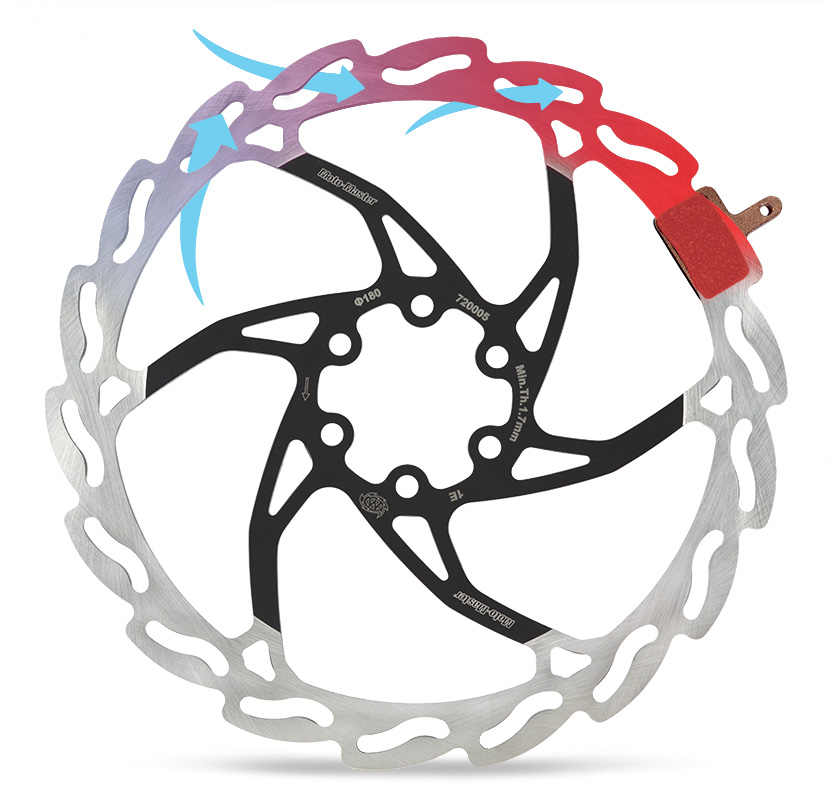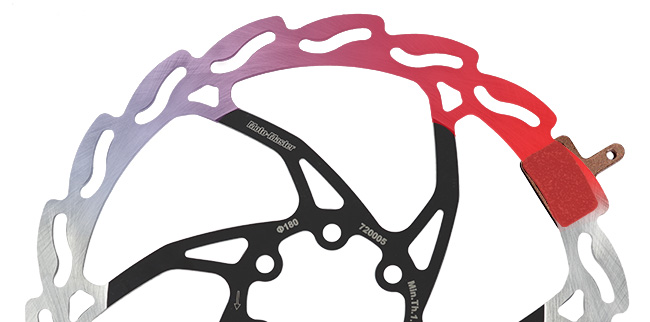 DISC & BRAKE PAD CLEANING
The Flame shaped outer perimeter and venting slots overlap to continuously clean the whole brake pad contact surface while hot gasses are immediately evacuated.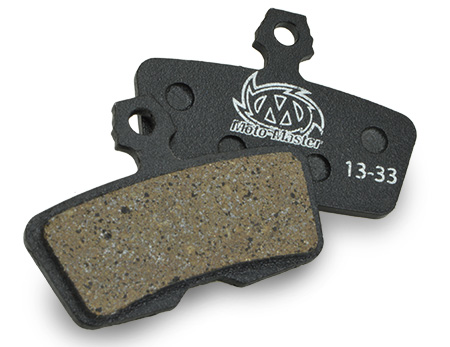 REDUCED BRAKE PAD WEAR
The Flame design ensure the brake pads are always evenly supported on the rotor surface.
This prevents the pads from tilting under high pressure.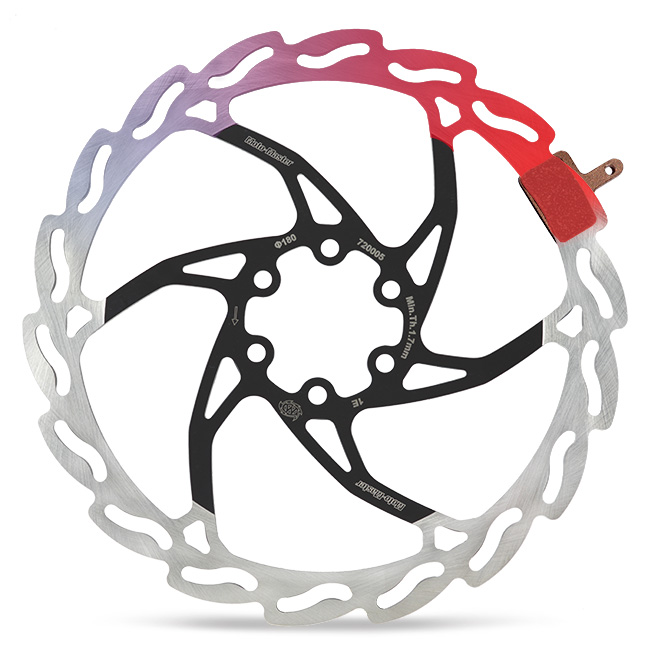 SUPERIOR DISC FINISH
Flame discs are manufactured from high quality special hardened stainless steel using state of the art CNC technology. Its friction area is precision double sided grinded to achieve exact parallelism which provides precise controllable braking action with optimal rider feedback.