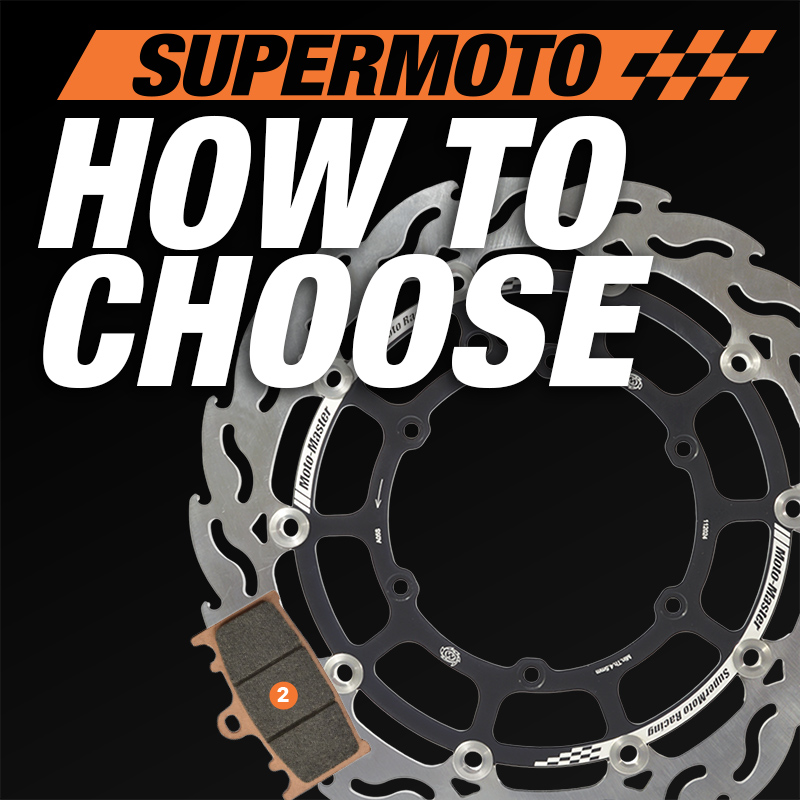 How to choose a Supermoto disc?
Moto-Master offers three different Supermoto Discs. Below is an info guide to make your choice easier by showcasing the differences and unique features.
Target groups:
1. HALO Supermoto Racing T-Floater Disc:
For Supermoto riders looking for the best Racing brake setup possible*. (Non ABE, track use only)
2. Flame Supermoto Racing Disc:
High performance racing setup for advanced hobby and professional level Supermoto racing.* (ABE approved)
3. Flame Supermoto Street Disc:
Budget friendly yet highly effective Dirtbike to Supermoto conversion.
For recreational Supermoto riding and an occasional visit to the race track (ABE Approved)
* For best performance add Moto-Master Radial Master Cylinder.